Home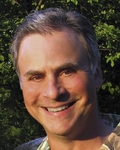 The police are a special population, unlike any other group. The stress that they experience on a day-to-day basis is profound. These "modern day knights" are not immune from the emotional impact of the conditions of our cities, the constant exposure to human suffering, and the increasing levels of crime. The continuous interface with the sad, fearful, and frustrating side of life can have a cumulative and corrosive effect on a police officer's values and outlook.
Unfortunately, the qualities and skills that police officers need to be effective on the streets are often contrary to the development of satisfying personal and family relationships. The ability to take control of a situation and be aggressive, for example, can insure a police officer's survival at work, but create problems in his marriage. In addition, aspects of the job itself, such as rotating watches and working holidays, are detrimental to family life.
Over the past 25 years, Rory Gilbert (www.rorygilbert.net) has helped hundreds of police officers address these issues. He has earned the trust and respect of law enforcement officers from Chicago, the suburbs, the county, the state, and the federal government.